Apr 27, 2020
We're Not "Senior" Living – The Difference in Active 55+ Living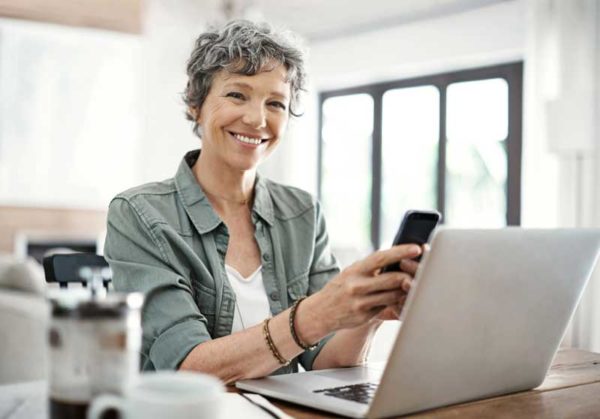 Until we hit the age of 55, many of us don't consider that there is a difference between senior living and active adult communities. They are terms we might group together, and make the mistake of seeing as "one and the same." In reality, they are remarkably different, and if you have celebrated your 55th birthday, or perhaps one with a higher number, it pays to know about those differences.
Independence Expected
Perhaps the biggest or key differentiation between senior living and active living communities is the level of independence. In the vast majority of senior living properties, you are not expected to be independent. Typically, you or your family will have made the choice to relocate to that property because you require help with daily tasks, and perhaps medical support for a health condition.
In a 55+ active living community, it is often identical to a traditional apartment or small subdivision, with the exception being that residents must be over the age of 55. While there are often premium amenities made available to the residents of the 55+ communities, the emphasis is always on independence.
Wellness and Health
With the senior living facilities, the emphasis is also on maintaining health through medical support and daily care services. As an example, if you choose to relocate to a senior living facility, it may be that you require help with bathing, your medication regimen, and perhaps even your meals, getting dressed, and more.
The resident of a 55+ community is not in that same scenario. They want to know there is access to the support they might need, but most often their health concerns are also about wellness. They want a fitness room, perhaps a yoga studio, some gardens, access to outdoor walking and running trails, and more.
The Amenities
Another key distinguishing difference between the average senior living facility and 55+ active community is the array of amenities. The senior living property may have a community or dining room, and perhaps some spaces outdoors for residents to enjoy, but that is often the extent of the amenities.
With a 55+ active community, it is anticipated by residents that the property has multiple community rooms suited to entertaining visitors or hosting events. There will be outdoor spaces to enjoy, gardens, libraries, and round the clock staff to help with any issues in private residences.
Close to the World
Another unique factor that makes a 55+ active adult community different from senior living is that the former is often in an area "close to everything." Rather than relying on weekly transport options to local shopping areas, a well-designed active adult community is often close to the best shopping, dining, parks, and commuter options.
This supports the active and independent lifestyle of the residents, and ensures they can easily keep up with their daily lives.
The Floor Plans
Lastly, another of the most significant differentiators between senior living and active adult living is the actual housing. In many senior facilities, a resident may have a large bedroom and bath or a studio that uses an open floor plan to contain the living, dining and kitchen along with a separate sleeping area and bath.
It is often a small space so that it can be easier to keep tidy and clean. It will be sized for just one or two inhabitants.
The 55+ active adult community, however, is likely to be a much larger space – including a second bedroom for guests. It will have a floor plan that emphasizes easier living, such as an open floor plan for the kitchen and living area, but is likely to have one full bath and perhaps even a powder room, as well as one or two bedrooms.
Some of the best communities ensure that parking is done in a way that makes it easier than ever to keep a vehicle, or two, without struggling with issues like snow removal or safety. For example, underground and heated parking may be an option in areas where winter weather can make it challenging to drive, park, and maintain a car.
The active adult home is also a larger space that can allow an active adult or active couple to transition from a larger home to a roomier new residence, while maintaining the same social or family life they enjoyed before. It will be a no-maintenance way of life, too because there is only the apartment or residence to address and not a yard, drive, walks, and the entire home.
Adding it Up
If you do a bit of the proverbial math, you will see that a 55+ active living community is like a premium residence that accepts only 55 or older applicants. It is going to be identical to an upscale community with lots of amenities and services. Some may even offer the same level of attentive service and support as a hotel, with the exception of it being an everyday situation.
Making the Choice
Clearly, if you require a high level of medical attention and support in your daily life, it is wise to consider senior living. However, if you are eager to remain active (or even increase your daily activity), retain your full independence, remain as social and family-oriented as ever, and all in a comfortably sized home, a 55+ active adult community is for you.
The important thing to remember here is that whatever choice you make, it has to be about your needs. At Elmwood, you will find the very best in 55+ active adult living. Spacious and stylish one or two-bedroom residences, world-class and hotel-level amenities and services, and a fantastic setting minutes from it all makes our community a perfect choice for the independent adult.
With health and wellness facilities, a location along a greenway trail, an array of community spaces – including a rooftop terrace – and luxury living facilities that include a heated underground parking lot, Elmwood is the right choice for an active adult or couple ready to downsize to comfort, luxury, and the best that an independent community has to offer.