May 19, 2020
Maintenance Free is the Way to Be for Active Travelers 55+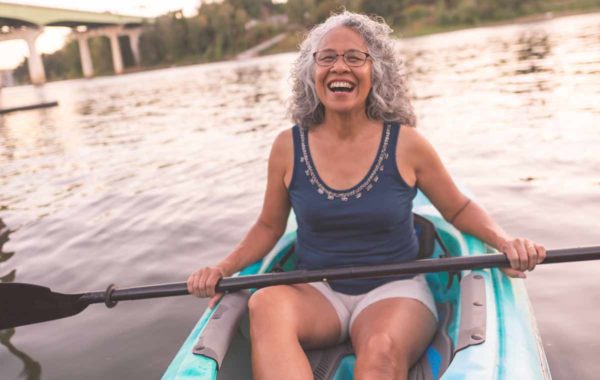 Are you reaching an age when you are ready to hit the road and see the world? If so, you may be impeded by a few issues, with the most significant being: "who's going to take care of the house?"
As part of the answer to that question, you may have already decided to downsize and relocate to a smaller home, or even an apartment-style residence. This takes care of a lot of the traditional challenges, but only if the property provides such solutions. If not, you may turn to paid options like house sitters.
Should You Hire House Sitters and Maintenance Experts?
House sitters are all the rage these days, and it makes good sense. You want someone to keep the home in good, safe condition and ensure you can come home to things as you left them. Yet, there's a pretty big glitch with house sitters – they may not be all they are cracked up to be.
For example, they will be at the property every day and ensure it remains safe. However, they also use the kitchen (which can mean all kinds of risks). They use the entire premises (meaning there are risks for spills, stains, damage, and loss). They are in charge of locking and securing the premises. They also charge for the privilege of having someone around.
You can hire a maintenance company to do the work, but that too is at a premium and not without associated risks. Who are they using for the work? Are they going to be consistent and safe? What sort of schedule will they follow? Can they ensure your home is going to remain safe and secure when different people are in or on the premises?
And more importantly, how are they going to handle an issue if you are unavailable or far away on a vacation or trip?
The Homeowner's Dilemma
On top of it all is the fact that your home's need for maintenance and upkeep doesn't diminish because you are away seeing the world and exploring. The roof might still leak, the heating system might still decide to fail, the basement may still flood, and the home itself will still age. Any of these issues could pop up and cause a lot of headaches that ruin your adventures.
And we haven't even touched on issues like lawn maintenance, snow removal, and all the rest.
Is there a good solution? In a word: yes.
Downsize and Relocate to a Turnkey Home
If you are at the age where you can travel, you may not want a single-family home (and all of its associated costs and risks) awaiting your return. Instead, a turnkey home with a turnkey maintenance and management service may be far more appealing.
What might that mean, though? What exactly could you anticipate from a turnkey operation? A basic list would include:
Your private residence can be monitored for security and safety.
Your mail would be held in a secure and private location so no one outside your friends would know of your absence.
You would be part of a community, and so your friends and neighbors would also be keeping a watchful eye on your home.
You can have a neighbor take care of pets while you are on your journey.
Your vehicles will be kept in a safe and secure, underground parking area where they can remain indefinitely.
With this sort of solution, you can travel for as long and as far away as you like and simply turn your key in the lock and know your home is just as you left it. No worries about a leak that went unnoticed for days or weeks. No worries about knee-high grass because the lawn maintenance people didn't appear. And no worries about a house sitter who may have decided to slack off on their own tidiness and housekeeping.
A 55+ Active Adult Community is the Answer
You are at an age when you are no longer punching a clock and can travel. It is likely that you or your partner are over the age of 55. If that is the case, it means you qualify for life in a 55+ active adult community. This is an excellent way to enjoy the very best of life, including turnkey management during your travels.
It is also the kind of community that will have options for maintenance-free living available. Because of that, you will be able to take worry-free vacations, and know that any issues with the physical structure, the grounds, the parking areas, and the common areas are addressed.
Is it worry-free living? There is no such thing as a worry-free way of life, but if your goal is to head out on a holiday without the major worries that come with traditional home ownership, you'll love living in an active 55+ community.
At Elmwood, you will find the very best in turnkey living. Elmwood is a 55+ active adult community in the Minneapolis – St. Paul area and provides spacious and stylish one or two-bedroom residences. Not only do residents enjoy world-class and hotel-level amenities and services, they are also in a beautiful setting minutes from it all, making Elmwood a perfect choice for the independent couple or single.
With health and wellness facilities, a location along a greenway bike trail, an array of community spaces – including a rooftop terrace – and such secure and appealing options as a heated underground parking lot, Elmwood is a good choice for those who want the best when they are at home, as well as when they are having travel adventures. If you are eager to enjoy turnkey solutions to home maintenance and security while you are away for stretches at a time, Elmwood just may be the perfect fit!