Apr 27, 2020
Sell Your Home, Own Your Life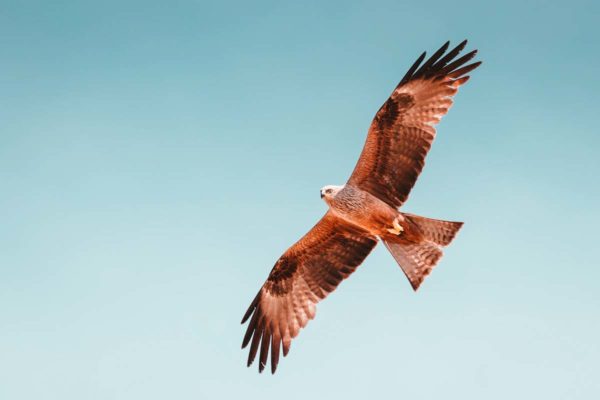 Do you have the feeling that your home and belongings own you rather than the reverse? If you said yes, you are not alone. Millions of people every year find themselves yearning to "downsize," and begin to wonder about selling their home and getting rid of the clutter of possessions few of us need or use.
The Costs of Home Ownership
While we know that there is benefit to home ownership – namely, the power and importance of equity and assets – it can also be a tremendous weight. There is maintenance, operating costs, and more to deal with on a regular basis.
For instance, keeping up a house is not just about cleaning the floors and slapping a bit of paint on the walls from year to year. It is a never-ending cycle of maintenance, repair, and expense. You have the roof to maintain, the various systems to keep in good order, the structural issues to address, and even the updating of interiors to consider.
As a simple illustration, the average cost for a new carpet in a U.S. home ranges from $1,600 to more than $5,000. If you upgrade to something like solid wood floors, the prices can triple. That is a decorating choice, but may be essential if the flooring requires an update or repair.
If a heating system requires repair or replacement, the national average is from $4k to over $8k. If you are forced to do both repairs in a single season, it can easily breach the $10k mark!
And there is far more to the costs of home ownership than interior and exterior repair and maintenance. There are taxes, mortgage expenses, yard and drive upkeep, water and sewer costs, HOA fees, and more.
The Costs of Stuff
And then there is all of your "stuff." As we go through our lives, we might intentionally collect things, but we might just as easily accumulate unwanted clutter. We have to deal with keeping these things tidy and organized, too.
If you don't feel that people have a lot of stuff, just consider how many of us use storage units and facilities. We might have a small home and need space for belongings, or we might be between homes and use those temporary storage options. However, a large portion of storage is used by those with too much stuff for their homes!
They pay for a separate rental for their stuff! Clearly, that means they are owned by it, rather than the reverse.
Take Back Your Time
As is so often the case, we might get so caught up in home maintenance and dealing with our belongings that we forget that there is more to our lives. If you have been living with that feeling, it is important to take a moment to consider how you might reclaim your life and take back your time by downsizing and relocating to a 55+ active adult living community. While you (or your partner) will have to be 55 or older, that is often the only restriction on taking a rental in one of these remarkably beneficial options.
How are they beneficial? As we've been saying, a home and lots of belongings can really own us, and the benefits of downsizing and moving into a smaller home include:
What does it cost to keep your home right now? If you take the time to map it out, you'll be astonished at the operating expenses. There are always benefits to ownership, but if you could have the funds you pour into the home back in your hands, would it make a big impact on your budget? Chances are it would.
After all, it is about more than just a mortgage payment. There are all those costs we mentioned earlier.
And you cannot ignore that a 55+ active adult living community saves money by incorporating services that you might have also paid for elsewhere when you had a home. A fitness club, for example, may be part of the facilities. A greenway or community room might be included, saving you money on renting party or gathering spaces for events.
You enjoy entertaining in your home or backyard, and so you argue with yourself that life in a 55+ active adult community would prevent you from enjoying that same level of socializing. Here's the thing – it won't. You will still have your private residence AND it is likely that a high-quality property will have at least one or more large community gathering spaces ideal for parties and entertaining. They may even have upscale terraces and beautiful grounds.
You also get to socialize with like-minded neighbors. There is tremendous value to that as you age; as it is proven over and over that being social can increase life expectancy and quality of life. Being part of a community is just plain good for you!
It surprises many to learn that we tend to become more active as we age because we have the time to do so. If you opt for the right 55+ active adult community, you will support your ability to become more fit and healthy. How? They are going to offer fitness facilities, exercise classes, and grounds or locations that support a more active lifestyle.
Last, but not least, it is not just about eliminating the financial and physical burdens of maintenance. It is also about the mental space that a maintenance-free lifestyle supports. When you eliminate a lot of your stuff, and you downsize to a smaller and easier to maintain home, you suddenly get time…and time is what life is about.
So, are you ready to own your life again? At Elmwood, you will find the very best in 55+ active adult living. Spacious and stylish one or two-bedroom residences, world-class and hotel-level amenities and services, and a fantastic setting minutes from it all makes Elmwood a perfect choice for the independent adult or couple.