Mar 19, 2020
Rebuilding Your Life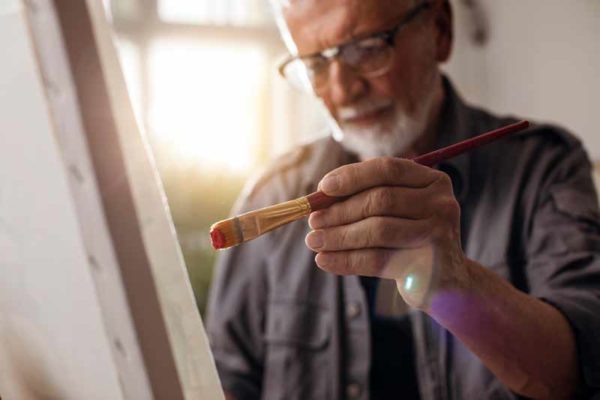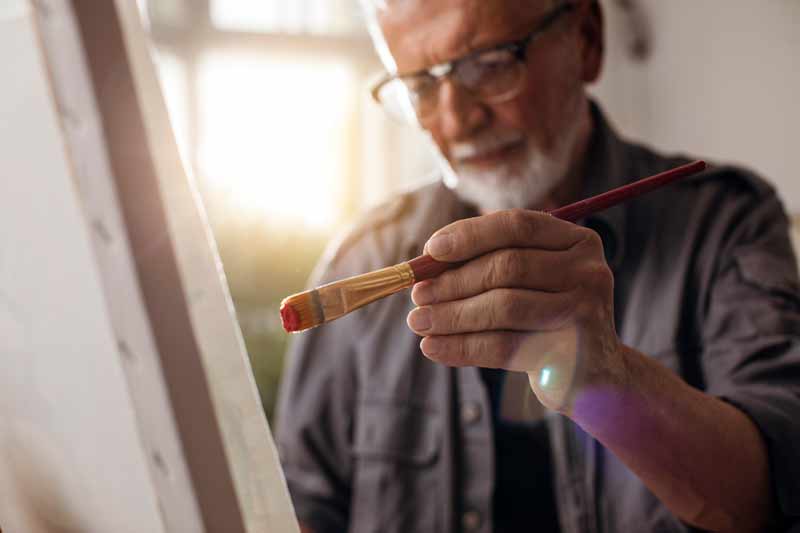 If you have suffered the loss of a partner, you already know that you must give yourself time to grieve and recover from your loss. Psychologists talk at great length about this process and the importance of giving yourself time to heal. Among the top suggestions they provide to those eager to rebuild their lives after the devastation of such a loss, are:
Setting goals
Re-evaluating your needs
Engaging in new conversations and topics
Creating a new path
They also suggest you ask yourself one crucial question as you make decisions: "Is this going to expand my growth or restrict it?"
This latter point is important because (as the title of this article indicates), you can move from grief to growth, and much farther. The first step, though, is to ensure you are not insulating yourself or seeking to halt growth. Why would you do this? It is human instinct to hold on to those we love, even if they have passed. Yet, this is not allowing healing or growth. And growth and healing are things our loved one would have certainly wanted for us.
Creating a New Lifestyle
As a widow or widower, it can be very challenging to pick up your life and start something new. This is often why one of your first goals should be to consider your living arrangements. While it may seem ridiculous or impossible to sell the home you shared with your partner, it may be the healthiest step in the right direction.
If we take the tips from psychologists (above), we'd see that simply contemplating a relocation checks off all of those tips. It is a new goal, it is a reassessment of your actual needs, it engages you in a new topic, and it creates a path. It also expands your growth by opening you up to life in a new community surrounded by new faces.
Choose Your Peers
Now, we have to hit the pause button here for a moment to discuss the difference between any relocation and a more targeted one. As an example, relocating to a new neighborhood may not be healthy as you are going to enter into an entirely new world without a lot of familiar faces. You might also select a neighborhood that is not quite the best demographic for your needs.
What do we mean by that? While you may be a recent widow or widower, the people in your new location may be working-aged families. You don't want to feel out of step with the neighborhood, so you need to contemplate relocating to a spot where you can surround yourself with peers.
That means looking into living arrangements in which you are a neighbor to people of the same age, people who are on a similar path in life, people who are already engaging in new conversations, and who are setting new and similar goals. In other words, you may want to consider a 55+ active adult community.
Choose the Right Community
This is not senior living, though. What we are talking about is a community of people aged 55 and over that is entirely independent, well located for the active individual, and yet also a community that promotes socialization and wellness.
A good list of features and amenities for someone eager to move past grief and loss and grow in a new direction, would include:
Large, but easy to maintain, private apartments or residences
An excellent location close to shopping, outdoor trails and activities, and services
Safe parking (such as heated, underground lots for the winter weather)
Onsite services that are similar to a traditional hotel
Health and wellness options like a modern gym, yoga studio, and more
Community meeting spaces that are available for parties, events, and regular gatherings
Outdoor spaces to nurture exercise and seasonal enjoyment
Cultural facilities, like a library
Pet-friendly policies so you can bring your buddies with you to a new home
This list is not comprehensive, but it does include the essentials. By ensuring that your new location includes your most well-matched peers (age, stage of life, goals and desires, and so on), as well as all of those amenities, you can nurture personal growth and healing.
Finding Your Space
While we would say you must follow your heart and the advice of experts, you also need to manage your grieving process as much as possible. One expert said that grief can really sap your energy and leave you feeling like doing little more than sitting around in pajamas. You should give yourself time to indulge in those feelings, but don't let them take over.
Embrace opportunities for growth when they appear. The very first opportunity for most newly widowed will be to relocate. Downsizing can help to turn the page and let you begin to enjoy a peaceful, healing existence. While we encourage you to join in with peers also grieving, such as joining support and bereavement groups, consider those new conversations and paths.
Growth lets you get clear about your needs. You probably don't need to worry about maintaining a house or larger home. You probably don't need to worry about the costs associated with that property. You can still entertain, have your family and friends stay for long visits, and begin to rebuild your life–in a new home.
Consider Elmwood
Surround yourself with peers, new friends, and the chance to grow in a welcoming new home. At Elmwood, you will find the very best in 55+ active adult living in the Minneapolis – St. Paul area. Offering spacious and stylish one or two-bedroom residences, world-class and hotel-level amenities and community spaces, and a fantastic setting minutes from downtown, shopping, biking/walking trails, West-end, restaurants, and community centers, Elmwood is the perfect choice for an independent adult.
When you are ready to begin the next chapter of your life, our active 55+ community has a lot to offer. With health and wellness facilities, a location along the Midtown Greenway trail, an array of community spaces – including a rooftop terrace – and luxury living facilities that include a heated underground parking lot, Elmwood is a terrific choice for your new path.