Jul 8, 2020
Own Your Life! Live an Active 55+ Lifestyle at The Elmwood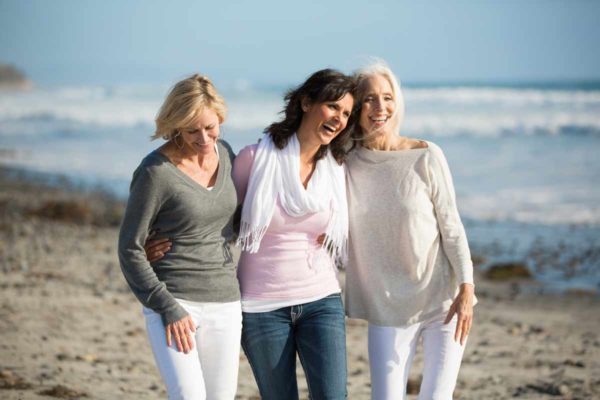 Let's face it, there was a time during life that yard work was actually kind of fun. Getting out and sweating while mowing the lawn or pruning the bushes was a much-needed break from being stuck in the office during the week slaving away. But, after reaching the fifth decade of life, lots of people think about simplifying their lives to have more quality time for doing what they enjoy, and Elmwood Apartment Homes are a sure-fire way to make that happen. Convenience, social interaction, safety, and cost savings are all benefits of The Elmwood in St. Louis Park. And, imagine having weekends reserved for your own activities instead of a long list of household chores such as painting, caulking, or yard work. It really is possible!
Vibrant, Beautiful Over 55 Lifestyle
Nestled amidst the comfortable St. Louis Park/Minneapolis –St. Paul area, with breathtaking views of the Minneapolis skyline, The Elmwood is an over 55 active adult community that is vibrant, and beautiful. Some people choose a 55-plus active adult community when they retire, others ease into such a community before retirement. Either way, getting rid of the lawn mower, snow blower, pruning shears, and headaches of painting, gutter cleaning, and general upkeep is welcome to residents who want to be able to travel for months at a time, or just stay at home and enjoy life while they have their good health.
Once the children have moved away, many adults over the age of 55 feel a bit isolated in their communities. The areas where they lived once provided a sense of place, such as sporting events for the kids, or school programs. But, as the neighborhood matures, things can drastically change, and the frequent activities people once busied themselves with in the community are non-existent. Many 55 plus individuals and couples actually find a new sense of community with residents they become acquainted with when moving into an active older adult community. Living around people with similar interests, similar ages, and similar life situations leads to new friendships from daily living, and from the activities available. Couples and singles alike enjoy the camaraderie of living in a 55 plus active adult community.
So Many Activities to Choose From
Activities are abundant at The Elmwood. The nearby Greenway bike trail and beautiful parks are great ways to enjoy the outdoors. Plus, there are many opportunities for socializing with adults who are of the same age group and mindset. Community rooms, rooftop decks, and various areas for outdoor happy hours, games and parties are right at your fingertips. Additionally, if it's your turn to host a holiday gathering for the family, there are community spaces to do just that. No worries of cleaning your house or moving around furniture to accommodate hosting. Simply reserve one of the spacious community rooms or spaces for your fabulous holiday gathering for family or friends, and enjoy the party!
The Elmwood boasts a state-of-the-art fitness center comparable to a high-end gym, which affords residents the exercise/fitness equipment they need, and a wide array of fitness and yoga classes to help keep them fit and in shape. No need to join a gym, the top-notch fitness center is included in the amenities available to residents. Also a good gathering spot, the fitness center is a great way to get acquainted with like-minded individuals, and group fitness classes can spark new friendships and groups for socializing.
Parks, Greenway Trails & New Friends
Bde Maka Ska lake area and all it has to offer is nearby, as well as a walking trail, bike trails, a wide range of restaurants, bars, beauty salons, and shopping areas. Elmwood isn't exactly the same as retirement living–it's active older adult living. There's a difference. Retirement living communities include a dining room(s) and meal plans. Residents in the over 55 active adult communities prepare their own meals, or dine out, or a combination of the two, no meal plans or structured dining rooms. The Elmwood is a community of people aged 55 and over. The individuals are entirely independent and live in a great location for active people. They experience the benefits of residing in a community that promotes socialization and wellness.
At The Elmwood, you will find up-to-date, beautiful, spacious one- and two-bedroom residences. The residences feature upscale fixtures, and neutral décor. Not only do residents enjoy first-rate amenities and services, the living areas can be compared to something like a superlative hotel with elegant, modern décor throughout.
Located in a lovely area with gorgeous views, Elmwood is just a few minutes from a beautiful greenway trail, and a wide range of community areas. Shopping, dining, entertainment, and services are all within easy reach which simplifies life. Elmwood is the optimal choice for independent couples or singles who are 55 plus. For those who enjoy biking, free bike storage is available at Elmwood, which makes hopping on your bike and venturing to the trails, parks, or shopping areas, a cinch.
Nearby community areas include a rooftop terrace, and outdoor entertaining spaces. Options for secure covered parking and a heated underground parking lot are available. And, other security features help residents stay safe whether you're inside your apartment or outside. The high end, upscale apartment units have safety features like grab bars, non-slip surfaces, and an emergency call system. A staff of security professionals help keep an eye on residents, and are readily available should the need arise.
The Elmwood Makes Living to the Fullest Easy
Whether you're traveling the world, or staying home, you needn't worry about home maintenance or security because we have everything handled. It's all part of the "living life to the fullest" equation. Taking the hassle factor out of snow removal, lawn maintenance, or other bothersome homeowner tasks makes for peace of mind, and the ability to focus on you and life's adventures.
If you've been searching for a way to live comfortably in a beautiful setting that's safe, convenient to shopping, dining, nature trails, and entertainment options, consider Elmwood Apartment Homes. We just might be the right choice for you! Get in touch today to schedule a showing.