Jul 1, 2020
To Downsize or Not?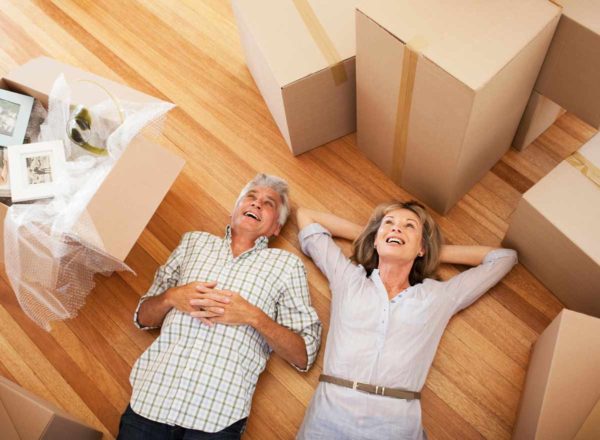 It is true! Downsizing and moving to a 55 plus active independent living community has many advantages. A smaller living space means less up-keep, lower utility bills, and no maintenance such as yard work, painting, or snow removal. Why not lower your bills, and have more time to do what you love? It is a win-win situation. Save money and time!
How to Manage with Less Space
It is often said that people spend the first 50 years of their life accumulating possessions, and the last 50 years disposing of them. There's a lot of truth to that statement, and once reaching the fifth decade of life, there's something to be said about simplifying your life. Collectibles, unused kitchen items, multiple sets of dishes, china, clothing that is no longer worn, and furniture cluttering up rooms in the house that are never used are all contributors of feeling trapped in your residence with endless work and upkeep. The first step in getting out of your home and moving to a 55 plus community is disposing of the items you won't need going forward. While it can be hard, there are lots of positives associated with adopting a "less is more" attitude.
Decluttering the home can have positive effects on personal wellbeing, and subsequently downsizing and living in a smaller, worry-free, independent, active living space can give people in the 55 plus age group a new lease on life. Why not live around people in the same age and stage of life? Meet new people who are active and independent like you are. Whether single or in a relationship as a couple, 55 plus community living can make a big impact on your quality of life. Residents of these types of communities often comment that the positive changes they have realized make them wonder why they didn't take steps to move sooner.
Getting ready to make the transition can seem daunting, but there are lots of options to de-clutter your current home. Start by identifying what brings you joy, and what you really, truly need. Re-evaluate that collection of Hummel figurines. Does it bring you joy? If yes, keep it, or take a photo of it. If you've gotten your enjoyment out of it over the years and don't need it any longer, donate or sell it on eBay. Whether you pass items down to family members, take them to a charity rummage sale, or deliver them to a thrift store, there are a wide variety of options available. If these types of decluttering systems seem too daunting, there are always a variety of junk removal companies, or personal organizing services that will, for a price, simplify the decluttering process. Once rid of the clutter, and useless items, a feeling of peace and satisfaction are experienced. The choice to move to a new, smaller home in a community with people of the same age and stage is easier and much more attainable.
High Quality, Beautiful 55 Plus Apartments – You're Worth It!
The Elmwood in St. Louis Park offers substance, style, and high quality luxury living. The Elmwood, an upscale 55-plus active living community, is located in an unparalleled location with beautiful walking trails, bike trails, beautiful public parks, and scenic Lake Bde Maka Ska close by for outdoor enthusiasts. Additionally, upscale shopping, entertainment options, dining venues, and services, like hair salons, are all located within easy reach. A breathtaking view of the Minneapolis skyline is readily visible from Elmwood's many outdoor community spaces, and from some of the windows of community rooms and apartments alike.
Safety is #1
Security is another advantage of moving to a 55 plus active adult apartment community. State-of-the-art security features are part of the whole Elmwood experience. Underground secure and heated parking garages, a security patrol, and controlled access for entering the complex are all features that keep you safe and secure.
More Time to Do What You Love
Enjoy the 55 plus lifestyle at The Elmwood from the inside out. Spacious, upscale apartments with high-end, well-appointed fixtures and neutral décor make living at Elmwood apartment homes a comfortable transition. Enjoy more time to do what you love. Whether traveling for several weeks at a time, or just hanging at home, the peace of mind in living in a smaller living space with all the state of the art amenities will improve your life for the better and the satisfaction is immeasurable.
Relish the time to enjoy the scenery, make new friends, or explore the nearby nature trails. With a renewed sense of freedom, and addition of time you used to spend cleaning your large home, or mowing the lawn, living in a smaller, less cluttered area changes lives from complex to simple. For Elmwood residents who enjoy bicycling, the free bike storage is a wonderful plus, and makes hopping on your bike for a ride through the bike path easily attainable.
Staying Fit Has Never Been Easier
The Elmwood has a high-end fitness center equipped with exercise equipment, weight machines, a yoga studio and a variety of group exercise classes that satisfy the residents' needs to stay healthy and fit. There's also a group area for congregating and socializing.
Gathering with Others in Your New Elmwood Apartment Home
The many common areas available lend themselves to hosting private parties, or pop up gatherings. Should residents plan an impromptu happy hour, or if they are due to host their book club, the community rooms offer spaces to entertain large groups, minimizing the need for re-configuring your living room or cleaning your residence to have folks in.
The luxury apartment homes available at The Elmwood help you focus on living your best life. No stairs to contend with, and no maintenance on your yard or garden give you valuable time to enjoy what you love. All the grounds maintenance at The Elmwood is taken care of by a friendly, professional staff. If you've been wondering whether to downsize or not, you must give Elmwood apartment homes some consideration. You have everything to gain, including hours of freedom to use as you wish. It just might be time to embrace an exciting, uncomplicated lifestyle. Schedule your showing at The Elmwood today.