Sep 11, 2020
4 Benefits to Downsizing for Empty Nesters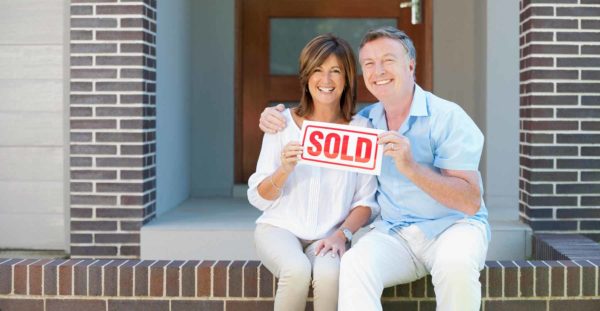 Many individuals over the age of 55 are entering a new chapter of life. As children leave home and retirement begins, empty nesters often reevaluate how they want to be spending their time and enjoying this next stage of life.
What is Empty Nest Syndrome?
All parents dream of the day their children grow up into responsible, successful adults. When the time comes for them to leave the nest and achieve their dreams, many parents are left with "empty nest syndrome." They might feel lonely, sad, or depressed.
What Holds Retirees Back from Fully Enjoying the Next Stage in Life?
The big upside of having children leave home is that there is often more time and flexibility for discovery and trying new things. So what exactly is holding empty nesters back? For many, it is a large family-sized home with all of the maintenance and upkeep that requires. A couple or individual may no longer feel the need to keep the family home that simply becomes too much house.
This is why many older adults have opted for downsizing to a 55+ community to enjoy worry-free, maintenance-free living – uninterrupted by the inconveniences of homeownership. These communities open the door to a renewed sense of purpose and a fulfilling lifestyle that promotes an environment for healthier, more active aging. Let's explore four of the biggest benefits for empty nesters to move into an independent living community designed for individuals 55 years and older!
Minimal Maintenance
While each independent living community is different, residents will typically be responsible for the upkeep of their home while the grounds and other maintenance will be covered by the facility. This keeps the neighborhood well maintained and takes care of snow removal, lawn care, painting, repairs, and other hassles.
Plenty of Activities & Amenities
Beyond helping older adults avoid the maintenance work associated with owning a home, they will have access to a variety of amenities designed to promote active, engaged lifestyles. The best communities offer all of the benefits of a high-end health club with fitness rooms, yoga studios, exercise classes, and nearby trails for biking or walking. They also offer spaces to gather with friends and family for happy hours, games, and parties.
Quiet Neighborhood
Because 55+ neighborhoods are filled with other empty nesters and all of the upkeep and maintenance are handled by the community, residents can expect to enjoy a quiet life. They don't have to deal with noisy neighbors, crying babies at night, or other disturbances. Residents can still enjoy the bustle of activity during the day from community events and scheduled activities.
Instant Community
Moving into a community full of empty nesters in a similar stage of life might be the best way to connect with neighbors that share common interests. 55+ communities bring residents together with activities designed to foster friendships with like-minded individuals.
Elmwood – Active Living for 55+ in St. Louis Park, MN
Elmwood Apartments offers this type of community for empty nesters in St. Louis Park. This maintenance-free independent living community for individuals 55 years and older was designed for active people in need of spacious, stylish apartments without the stress and maintenance involved in owning a home.
The pet-friendly community offers a variety of amenities designed for empty nesters including:
Full kitchen with all appliances
In-unit washer and dryer
Individual climate control–heat and central air
High-speed fiber internet included
Garbage, recycling, water, and sewer
Maintenance of apartment, appliances, and common spaces
Outdoor balcony or walkout patio
Secured entrance
Resident Storage
Fitness room
Yoga studio
Library/business center
Resident workshop
Club room
Skyline view rooftop deck
Community room
Outdoor patio for entertaining and relaxing
Bike storage
Package Delivery Room
The Elmwood is close to the Greenway Bike Trail, upcoming light rail, city lakes, downtown and uptown Minneapolis, West End, entertainment, and shopping.
Schedule a visit or get in touch to learn more about becoming a resident of this 55+ independent living community!