Oct 16, 2020
An Interview with The Elmwood Interior Designer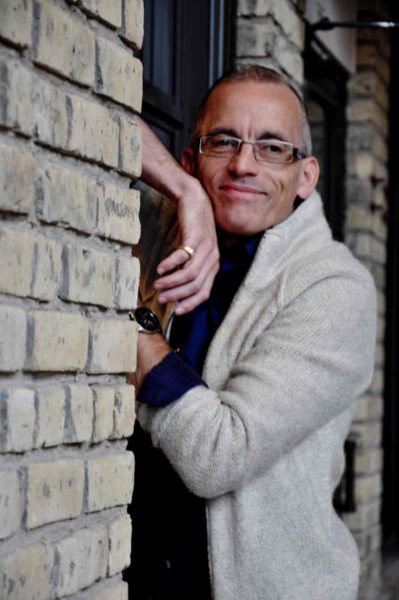 An Interview with The Elmwood Interior Designer: Steven W. Heili i.i.d.a., a.s.i.d., c.i.d. | Studio H-Steven W. Heili Interiors, LLC
How did you get selected to do the interior design for The Elmwood?
Steven: "I have worked with the owner of the property for a few years working on other projects with and for his property management company. I thought it would be interesting to try and provide a different type of product for residents 55 and older and could bring a different type of perspective to the project as I will be turning 63 myself in December of 2020 and meet the age requirements to be one of our new residents."
Seeing as how you meet the age requirement of the property; would you move into The Elmwood?
Steven: "Absolutely. One design philosophy that I follow when I work on a property and I tell every client I work with when we meet the first time, is that I will work on the project like I plan to move into the property. Usually by the time the project is finished, I find it hard not to feel like I will be moving and living there. Why wouldn't I move into a property that I designed and helped create? Beyond that fact, I love the high ceilings, large windows and great views and the location is perfect for shopping, dining, biking and so many other activities.
You stated that you wanted to bring something different to the project and its branding. What is different about The Elmwood from other 55 and older buildings?
Steven: "First and foremost we wanted to create a home for our residents and one that would have the same types of finishes they had in their current home or for some, new finishes they never were able to achieve in their previous homes like granite countertops, stainless steel appliances, elegant cabinetry and hardware along with very large windows and high ceilings that fill the units with light. We selected a universal unit paint color that for some residents will look grey if you like grey and for others it will look warm and beige. It is the best of both worlds and will meld with either way of decorating your unit. Also, we have great amenities along with the fact that we have a mix of colors and array of finishes and materials in our pallet to create inviting communal spaces to gather and enjoy with friends and relatives and to create deeper ties with their neighbors. Also the trend to today is more towards a modern and clean aesthetic for our 55 and older communities as many empty nesters in that age range are departing with their traditional furnishings they have had for years looking to try a new and clean aesthetic in decorating their homes in this time period of their lives and the general aesthetic of The Elmwood reflects that philosophy."
Why did you choose the colors and finishes for The Elmwood units and common area spaces?
Steven: "I like to mix a number of colors and finishes together for a more eclectic but planned aesthetic. I usually find that by mixing products together and planning it all out correctly, you get a more visually exciting end result and visually it looks higher end. However, it takes time to figure out and plan it all which is probably why some other designers don't do as much of it as they may have limited time in their contract to do so. In addition, I used the following tag line in my business and with my clients "Always err on the side of sophistication". I aim to follow that philosophy on a day to day basis."
What feeling do you hope people will get when they walk into The Elmwood?
Steven: "Sanctuary, beauty, simplicity, sophistication, clean and bold. This is the home I always wanted."
What is your favorite room in The Elmwood?
Steven: "For me there are three but one all in the same. The three community rooms will be unique in look and feel but will flow together. Each has its own flavor, but they will flow together and could be used to hold one large family event as one is more focused on games, one is more for gathering by the fireplace for conversation and the other is more for relaxation and reading. I think they will be a great place to have a craft beer and meet your neighbors and have some fun activities. Our hope is that this will become a true, solid long-term community as the building leases up."
Contact Taylor today to tour The Elmwood and reserve your apartment home. Ask about our special offer available through December 31, 2020!